Interested in Membership at Family of Christ?
Family of Christ is a very active church with lots of opportunities for all age groups, ranging from toddlers to senior citizens. Membership is not a requirement for involvement but membership will enhance your experiences here. We are a member-driven congregation where new ideas from members often generate new ministries and opportunities for growth and service. If you are interested we invite you to contact the church office. Watch for upcoming New Member gatherings. During this time we will share information about Family of Christ, Lutheranism and how you can get more involved. Contact Pastor Brent with any questions.
New to Family of Christ?
Welcome! We're glad you found us. Here are a few ways for you to get to know Family of Christ and for Family of Christ to get to know you.
Worship on Sunday 9:30 am!
Sunday morning worship service with Communion is 9:30am every Sunday, followed by Education hour at 10:30 am.

Education
Sunday School provides a warm, friendly and fun place to explore our faith. We use Sparkhouse Rotational Sunday School Resources and each month, we will focus on a different Bible story that will also be part of the Sunday worship. Sunday School Children ages Pre-school to 5th are invited to join us on Sunday mornings in the Multi Purpose room from 10:30 to 11:30 am. We have many fun activities during the calendar year in addition to this to support a child's journey in their faith. Click here to go to the Sunday School page.
---
Join us on Wednesday!
Wednesday is Church Night at Family of Christ where people of all ages gather for music, learning and fellowship!

During the school year (September ot May) Wednesday night classes meet from 6:30 to 8:00 pm. Family of Christ offers these opportuities for socializing, learning and fun for our youth in 5th to 12th grade. Wednesday night is the night our Confirmation Students (Grade 7-9) meet to learn and prepare for Confirmation in the fall of their 10th grade year. Go to LEARN page for more information.
Co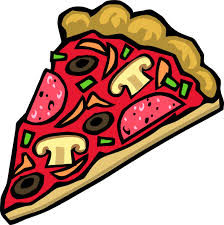 me a little early and join us for pizza, served 6:00 to 630. (During the school year only; September to May)

Consider becoming a member.
The Family of Christ membership process is informal but designed to help us get to know you and help you get to know the church a little better. There are two steps involved, first join us for coffee – the pastor, a church council member and a couple of other members. Listen to what brought them to FOC and what brings them back week after week. You'll learn about ways to get connected whether it be through a bible study, outreach opportunities, faith formation for your kids, and some things we do just for fun. Second, join the church during the next scheduled New Member Reception. Talk with Pastor Brent, or call the church office for more information.