Summer Opportunities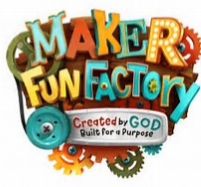 2017 Summer Vacation Bible School!

Family of Christ VBS theme for summer 2017 is…

Maker Fun Factory: Created by GOD—Built for a Purpose

Our week of VBS fun begins Sunday, June 18th and goes through Thursday, June 22. Sign your children up soon and buy a music CD so you can begin learning all the great songs! Registration is 20.00 per child, with a family max of 50.00. Music CDs are 8.00. (supply is limited)

If you want to be an important part of our 2017 VBS team, and help us with this fun and memorable week, please talk to Sherry Goodman or Pastor Brent and stay tuned for more information! We will need crew leaders to lead small groups from station to station as well as station leaders for all of the fun activities.
---
An annual highlight of the year for our incredible youth and a turning point for many in their walk with Christ. The kids spend a good portion of the year fundraising for this important week long adventure.
LAST MISSION TRIP MEETING FOR YOUTH & CHAPERONES: Sunday, May 7 at 11:30am. Please come to the youth room with all of your final paperwork, as well as your final payment. We will go over packing tips and other trip details, as well as our team building event!
GROCERY BAGGING FUNDRAISER: Stop in at the Heritage Cub Foods on Friday, May 12 between 3-8pm and let the mission trip youth bag your groceries! Fundraiser for the New York Mission Trip!
BAKE SALE...The mission trip youth will finish their year of fundraising with a bake sale on Mother's Day after the worship service in the narthex!
---
SUMMER YOUTH VOLLEYBALL!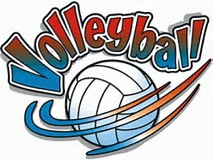 Beginning in June on Wednesday nights (14 & 28) ALL 6-12 graders are invited to come and be a part of our Summer Wednesday nights together. We will start each evening off in the youth room with a short discussion, Bible Study or intimate conversation of some sort, and then we will head outside to play some volleyball on our sand court. All of next year's 6 graders are encouraged to participate as well as alumni, who are home from college.
Discussion- 6:30-7:00
Volleyball- 7:00-8:15
---