Learning for All Ages
Quest in Lakeville!
Dear Halflings and Halflings-at-Heart,
We are pleased to inform you that you have been invited to join Family of Christ's Quest in the World: discovering God around us. Please find enclosed a list of quest tasks. The adventure begins August 3rd and concludes August 26th between 6:00-8:00 PM with a special celebration with Hex and Nisse at the Ye Olde "Dairy Delight" in downtown Lakeville. Quests can be completed anytime, but we invite you to try and complete one each week in August. We look forward to your participation.
Yours sincerely,
Hex the Green and Nisse the Pup
[Click here for an intro video from Hex and Nisse]
[Click here for the full quest invitations and instructions]
---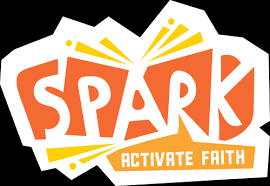 WATCH FOR UPDATES COMING SOON
---

Click on this devotional for activities you can do during this time at home
---
Children and Family Resources

This is a daily faith activity for families from other local churches. Check out the fun.
Click Here For Faith Finder Fun