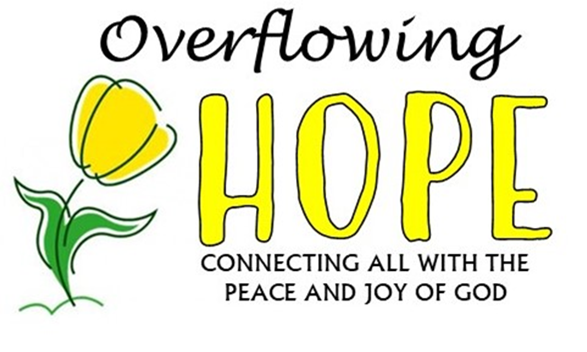 In a world full of constant change and uncertainty we are a people of hope. Over the next year our emphasis will be living into the Hope God has given us and sharing that Hope with the world around us as we seek to continue to grow in faith in an ever-changing world we realize that we as a community can make an impact in the lives of those we worship with and in the communities around us.
God works through Family of Christ in powerful and amazing ways. Through your gifts and generosity, we have been able to make an impact in ways that we never planned. This last year, especially in the face of a pandemic and social unrest, we have embraced an ever changing world with God's hope. Those highlights include:
* Finding ways to worship creatively, including online, outdoor, and safe in person worship.
* Growing our youth programs by beginning to recreate our youth space, starting a new high school youth program, and adding a youth, family, and outreach coordinator.
* Continuing the growth of the larger church by lifting up one pastoral leader in Megan Eide and beginning the journey with Amy Vigesaa.
*Beginning community outreach like the community picnic that have shared God's love with the community.
God has been good to us in these trying times and through your gifts and generosity we are planning for continued impact in the communities we are part of. In mutual trust and working together, the seeds of God's hope will be planted, watered, and become a harvest of abundance that make a difference in our lives and God's world.
The council has identified four areas for new and expanded ministries in 2022, these include Youth and Family ministries, Community Connection, Outreach, and Sustaining Ministry Excellence. Our overall goal is to expand our gifts and offerings by at least $38,000 or about $750 per week.
Please pray for Family of Christ's ministries and about your offering intentions for 2022. Then, plan on dedicating your thanks to God via the 2022 Appeal Card.
Thank you and God bless!