Red Cross Bloodmobile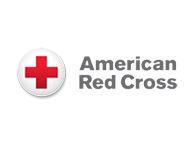 The Red Cross Bloodmobile uses our facilities six Tuesdays a year. Sponsored by the Lakeville Lions Club, hosted by Family of Christ, and staffed by Lions, FOC members and community volunteers, the blood drive is an important outreach to our community.
BLOODMOBILE DATES
December 7, 2021
Watch for updates for 2022 dates
11:30am to 5:30 pm
Donors and volunteers are needed. To volunteer, sign up on the bulletin board in the hallway. To donate blood, go to www.redcrossblood.org. Call Glenda, 952-239-1420 or for more information.
RED CROSS BLOODMOBILE
First time donors always welcome—invite your friends!